Reducing the ROU asset value as the leased asset is used for a finance lease is not classified as a lease expense. Instead, it's an amortization expense. 
The lessee can use any systematic approach to calculate the amortization amount. A straight line calculation is the easiest way to do this. The calculation of the finance lease is far more straightforward than an operating lease. 
Calculating the amortization and lease expense is not the only difference between accounting for an operating and finance lease. For more differences, refer to this article:
The calculation of the amortization of a finance lease is very straightforward if you adopt the straight-line methodology. Right of use asset value is divided by the useful life, which is the amortization expense recognized yearly.
The following graph clearly shows the difference between the two methodologies when comparing finance and operating lease with identical lease terms: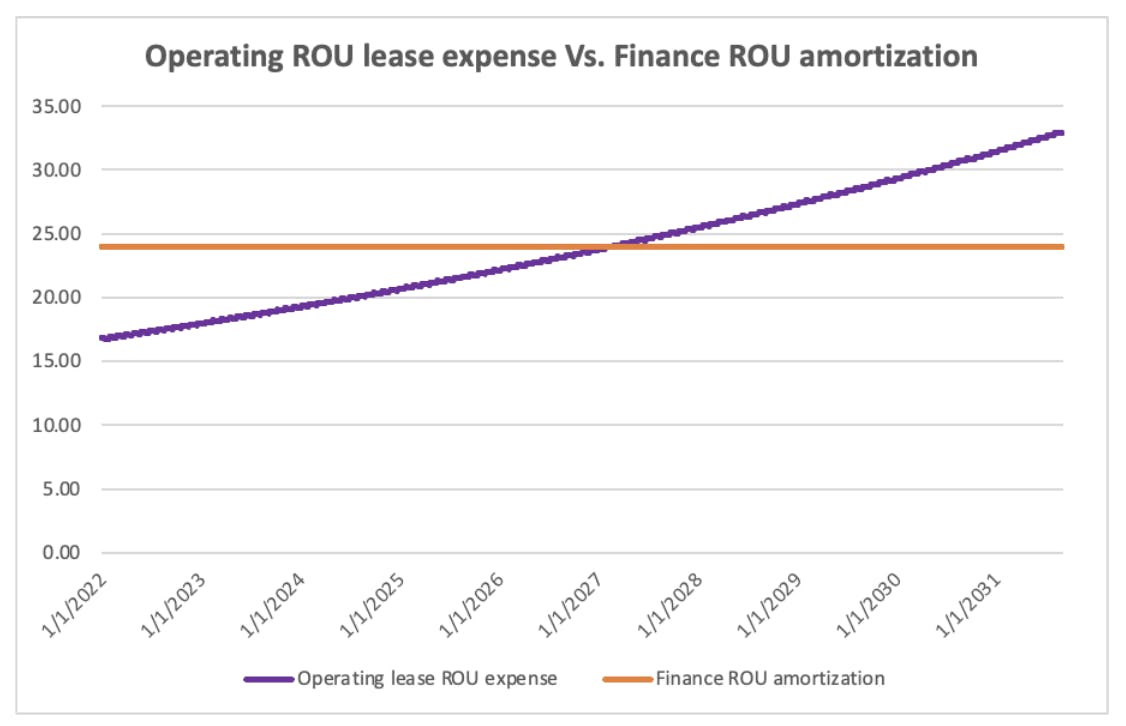 The finance lease ROU amortization is intuitive to understand as it is the same straight line expense each year, from January 1, 2022, to December 31, 2031.
The ROU operating lease expense increases year on year. This is because the operating lease has two expense items, the calculation of the interest related to the lease liability and the ROU asset. The following graph should help illustrate this point: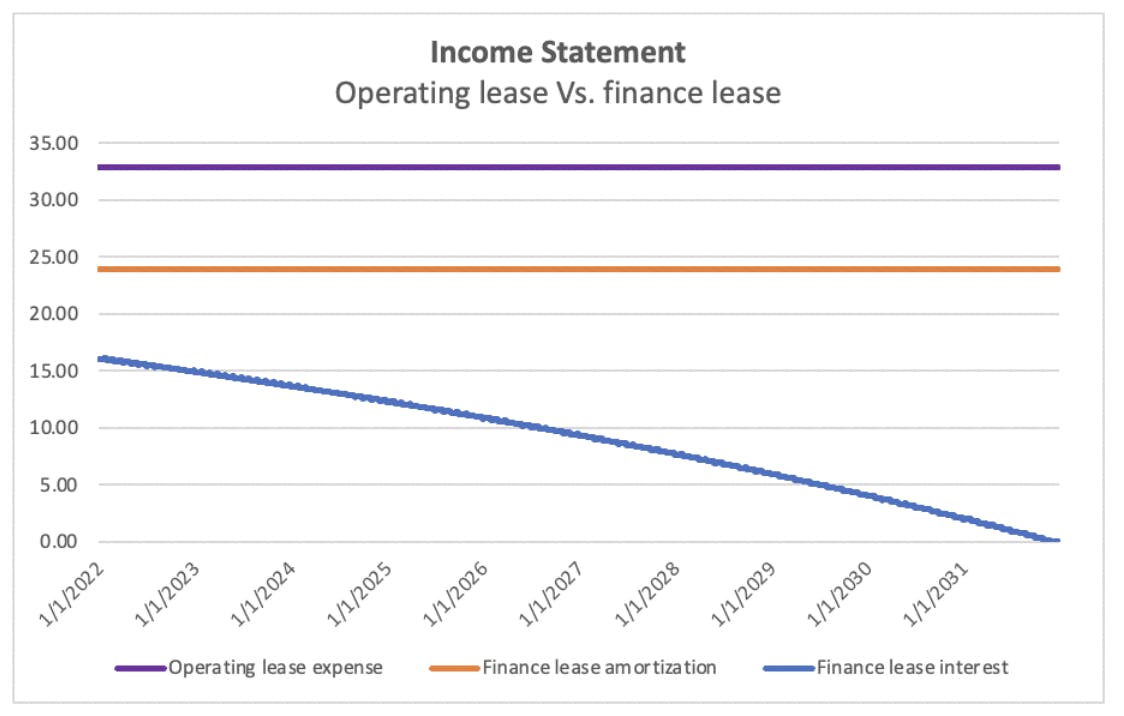 The above diagram highlights that:
Purple line: The total operating expense is a straight line expense. 
Orange line: The amortization of the finance lease ROU asset is a straight line expense. 
Blue line: The interest expense on the finance lease liability decreases over time.
Comparing the two graphs helps show why the operating lease ROU expense increases over time. As mentioned, the total operating lease expense comprises the operating ROU expense plus the lease liability interest expense. The ROU expense rises over time because the interest expense on the lease liability balance decreases.