When there is a change to the contractual terms, it results in a remeasurement of the lease liability, which then the ROU Asset value is impacted. As a result, the amortization rate must change to ensure the ROU asset is amortized to zero. This is one of the trickier areas of accounting for an operating lease under ASC 842.
To ensure the balance is correctly amortized to $0 you must:
a) Calculate the total remaining lease expense: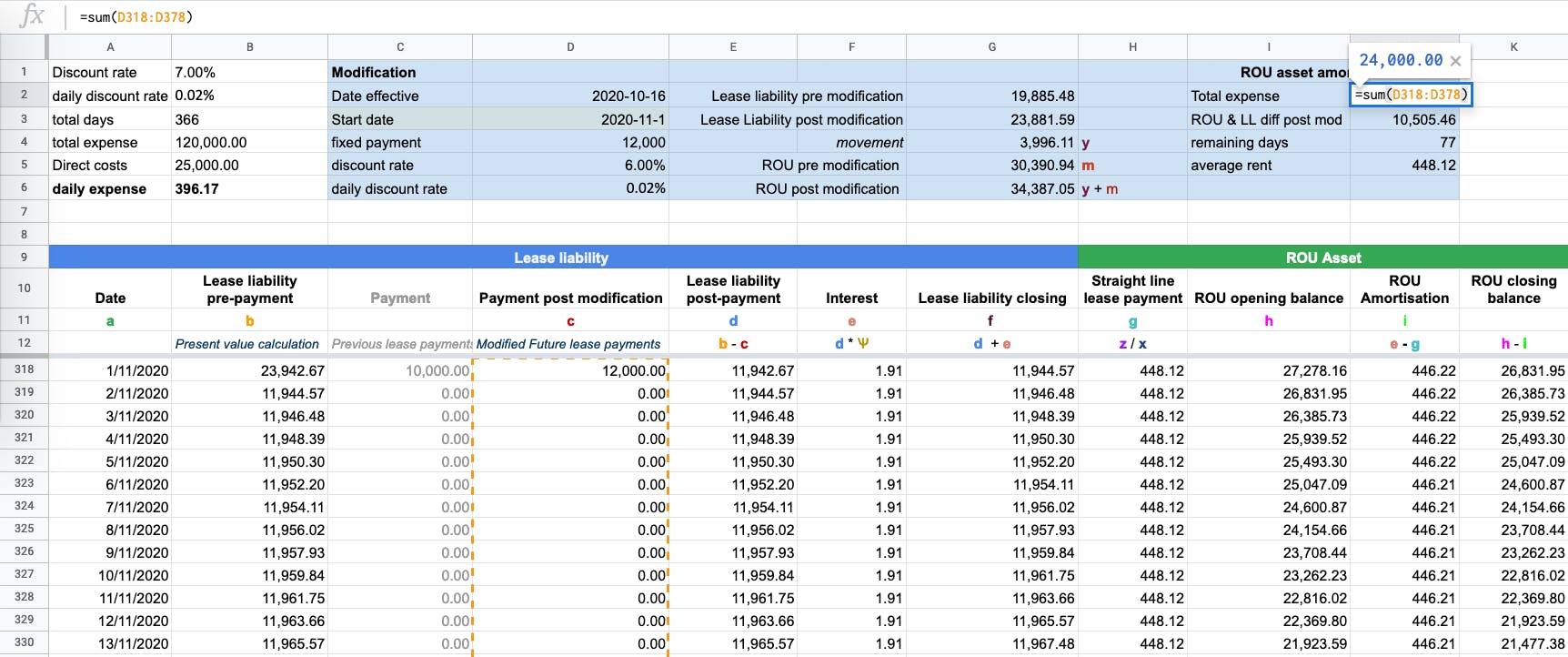 In Example 2 the total lease expense is $24,000 with two lease payments occurring on 2020-11-1 & 2020-12-1.
b) Calculate the difference between the ROU asset and the lease liability post-modification:

In reference to Example 2, the ROU asset post-modification is $34,387.05 while the lease liability is $23,881.59 resulting in a difference of $10,505.46
c) Calculate the number of remaining days of the useful life of the asset: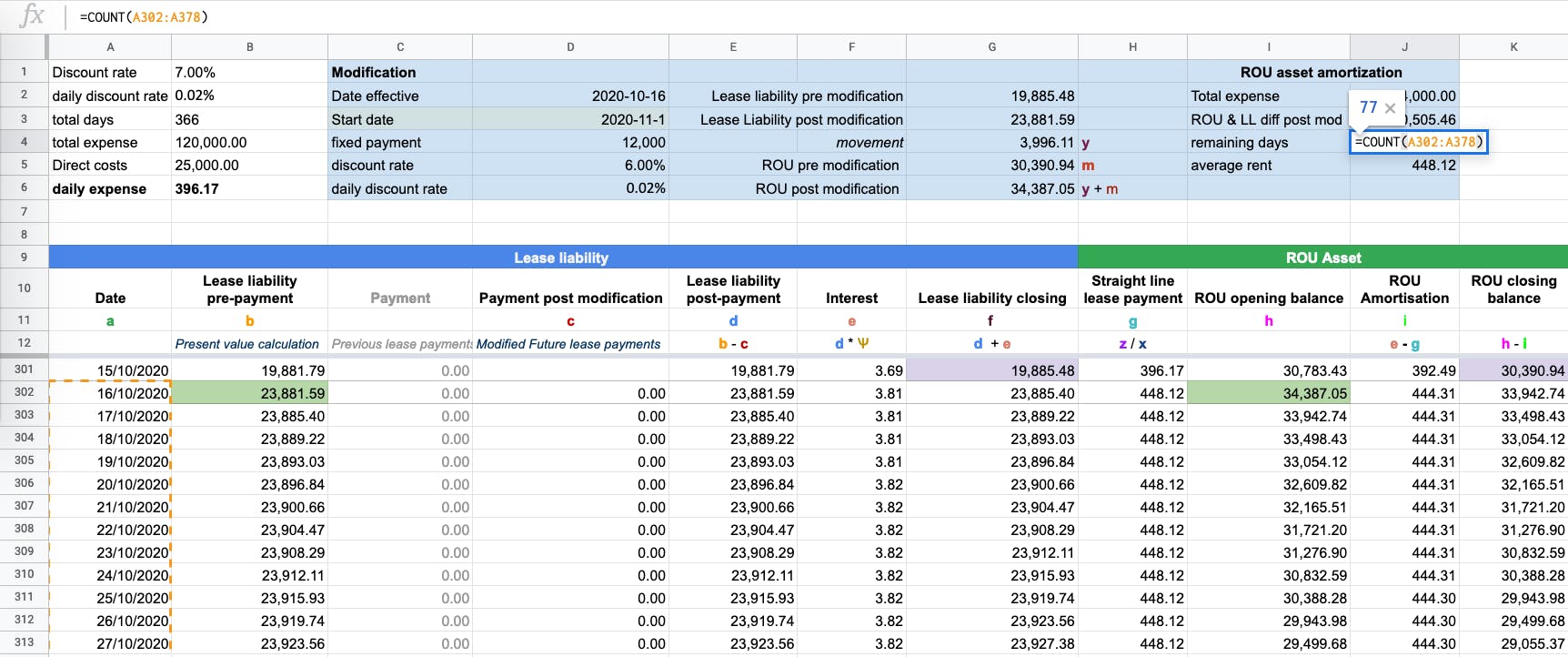 In Example 2, it is 77 days which is calculated from the date of modification 2020-10-16 to the accounting end date 2020-12-31.
From those inputs you can calculate the average rent expense for the remainder of the lease: 
Total expense: $24,000
Difference between ROU and lease liability post modification: $10,505.46
Remaining days: 77 
Straight line lease payment: $448.12 (24,000 + 10,505.46) / 77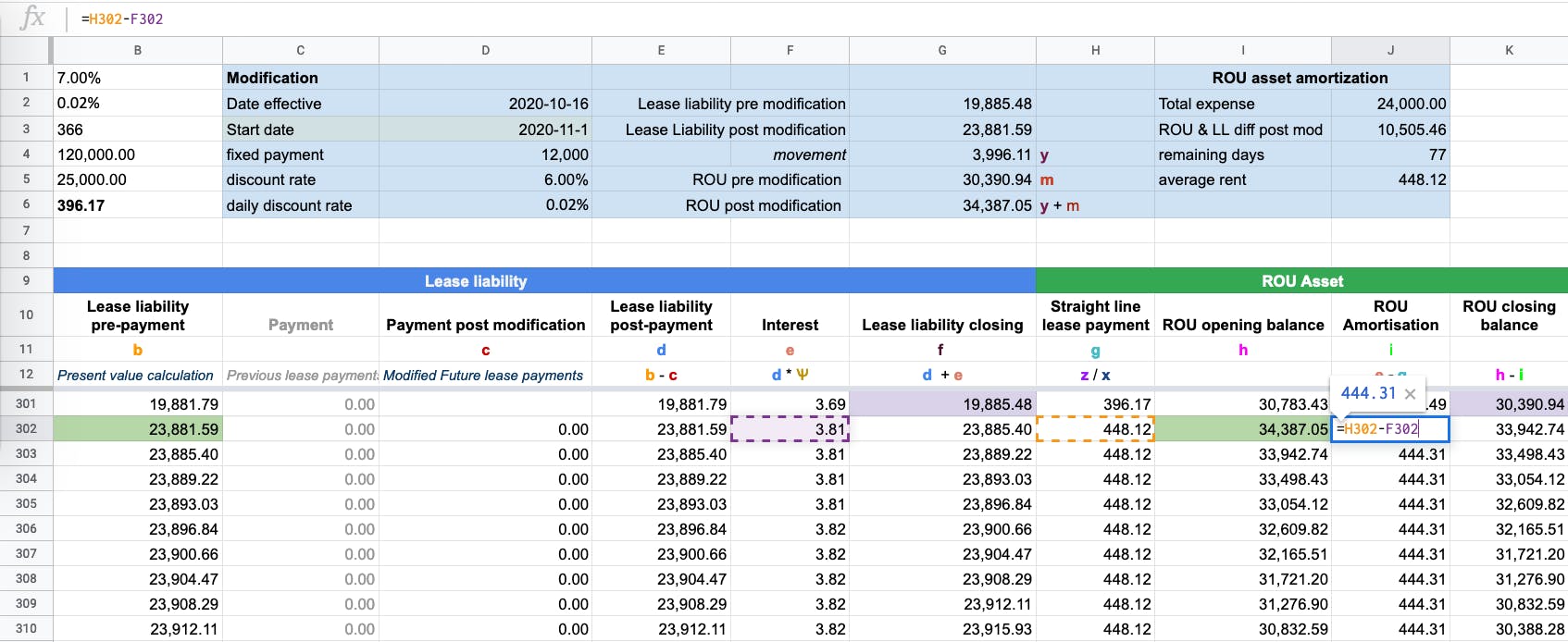 Subtract the $448.12 from the daily interest amount to get the ROU amortization amount. The amount of amortization incurred on 2020-10-16 was $444.31. To ensure the calculation is correct, the ROU asset should be amortized to $0 on 2020-12-31. 
Once those steps are complete you have finished the calculations necessary for a modification of an increase in fixed payments for an operating lease under ASC 842.