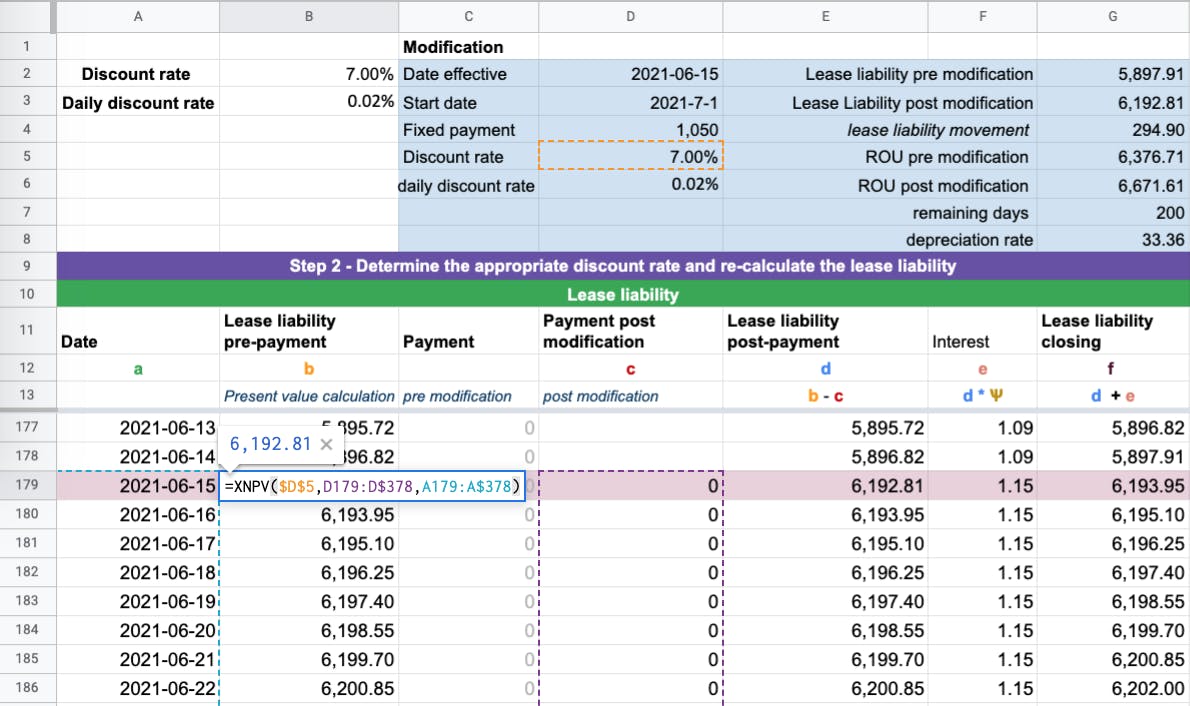 This is where a solid understanding of modification accounting is required. There are two critical components to this calculation:
The remeasurement of the lease liability occurs on 2021-06-15. That's because that is when the lessee is made aware of the change in the future lease payments. Because of this change, the lessee has a larger lease liability because of the increase in the future lease payments. 
In this example, the increase in fixed payments is a result of a CPI increase. As a result, there's no need to update the discount rate. 
This treatment is stated in paragraph IFRS 16.42(b):
If there is a change in future lease payments resulting from a change in an index or a rate used to determine those payments, including for example a change to reflect changes in market rental rates following a market rent review. The lessee shall remeasure the lease liability to reflect those revised lease payments only when there is a change in the cash flows (ie when the adjustment to the lease payments takes effect). A lessee shall determine the revised lease payments for the remainder of the lease term based on the revised contractual payments. 
And IFRS 16.43
In applying paragraph 42, a lessee shall use an unchanged discount rate, unless the change in lease payments results from a change in floating interest rates. In that case, the lessee shall use a revised discount rate that reflects changes in the interest rate.
A typical example of a floating rate the lease accounting standard is referring to is LIBOR. In this case of a CPI review, there's no need to reassess the discount rate. If there's an increase in the fixed payments due to a contractual change, that will result in applying an updated discount rate. 
In reference to Example 2, you can see that the XNPV present value calculation has been updated to reflect the CPI increase in the lease payments. In doing so, this changes the value of the lease liability.
When adding a new column the following updates are needed to be made: 
a) Lease liability post payment will subtract payments from column D as opposed to column C: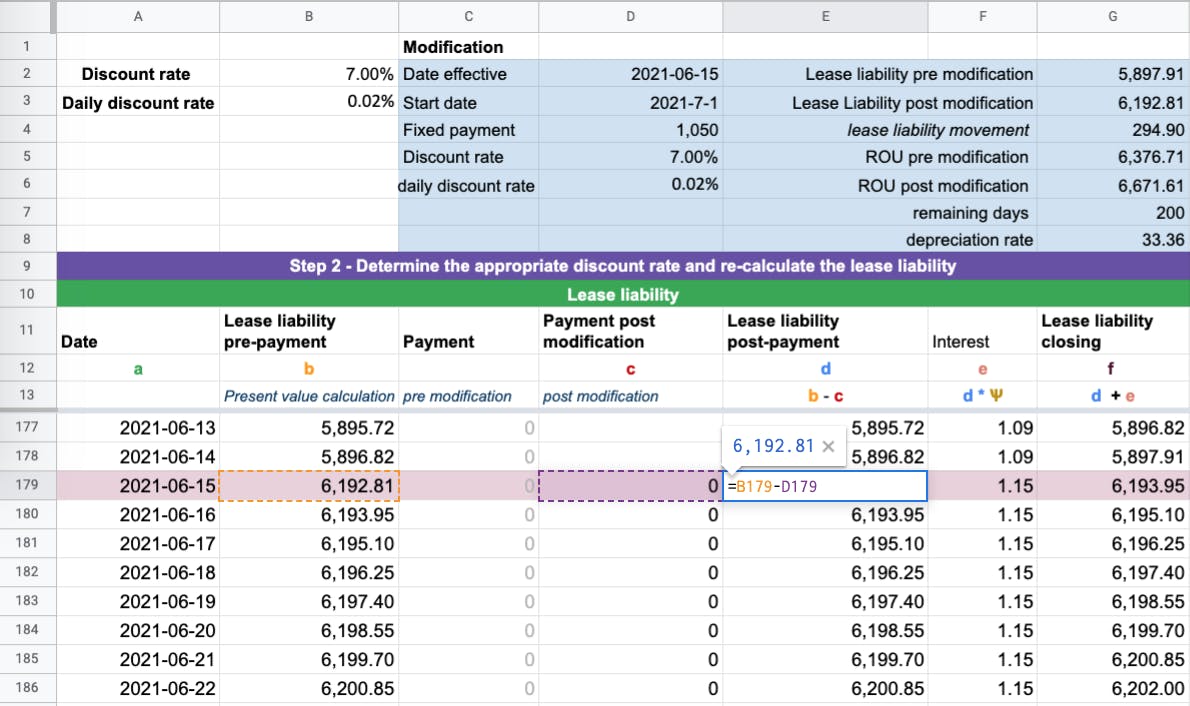 b) Daily interest calculation will use the updated daily discount rate (in this example there is no change):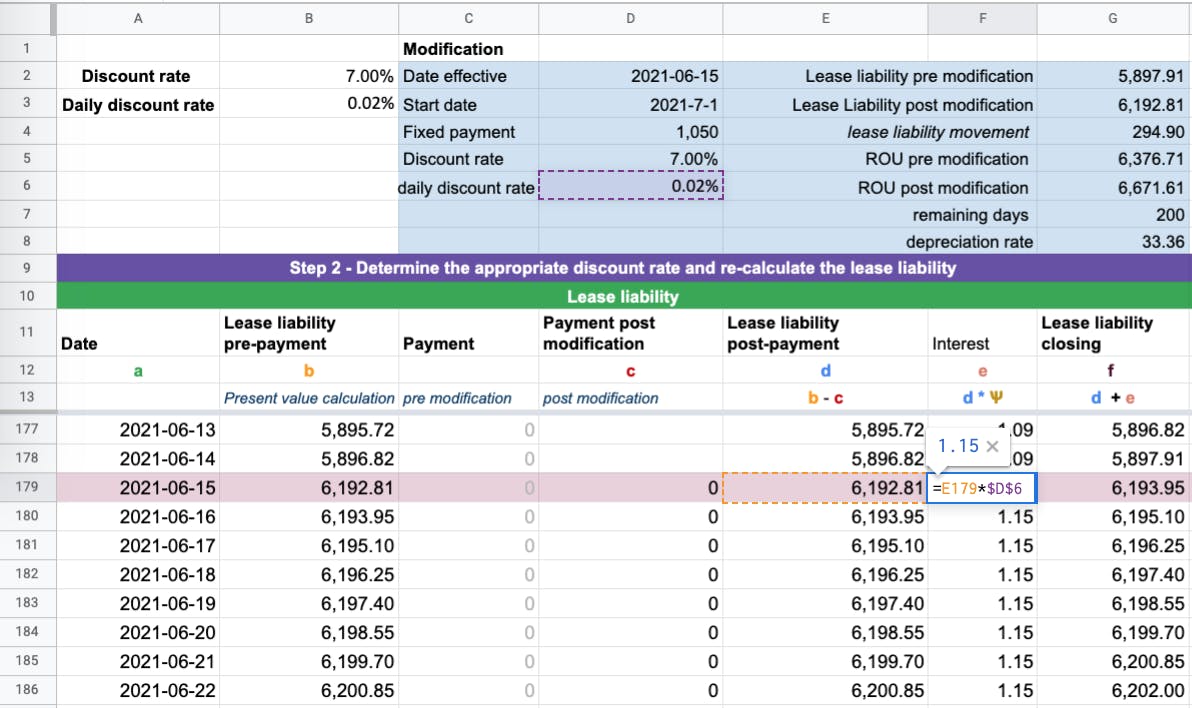 Once you have made the following changes, ensure that the modified lease liability unwinds to $0 based on the updated inputs.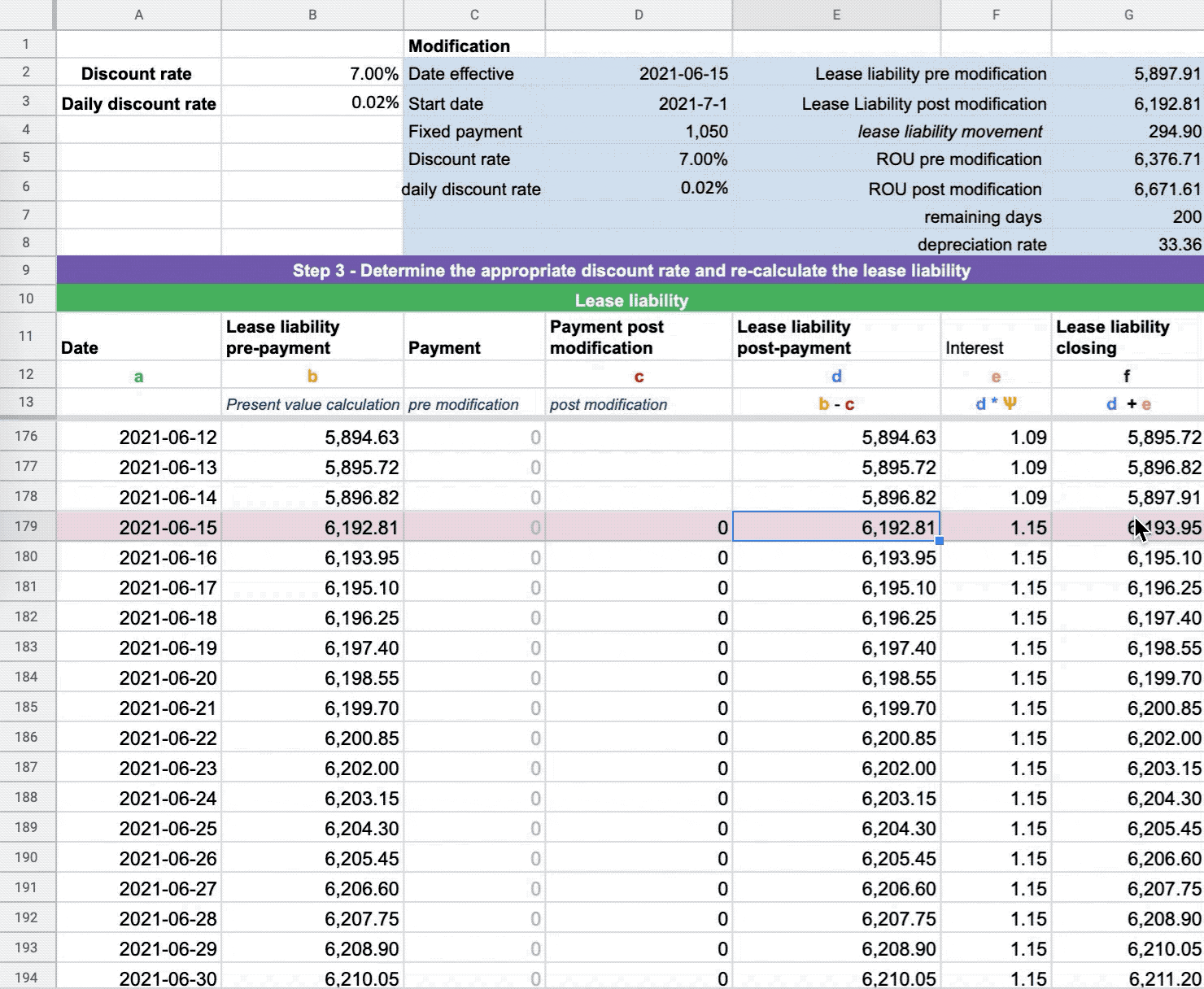 If the lease liability balance does not go to zero it's a result of not making one of the above updates. Don't forget the updates need to be applied to each row of the calculation.